Rent Porsche 911 Stinger GTR 1/7 carbon in Dubai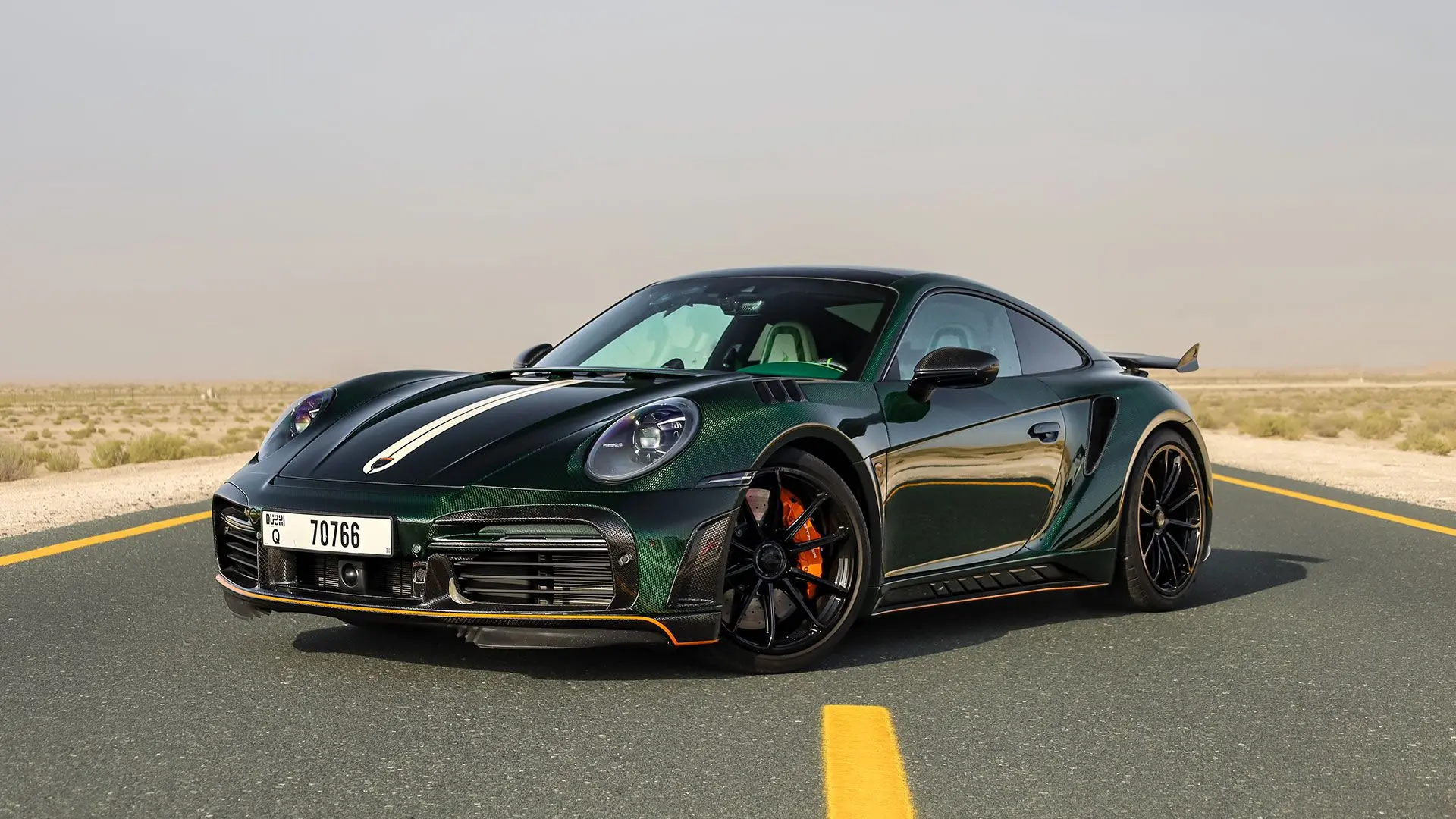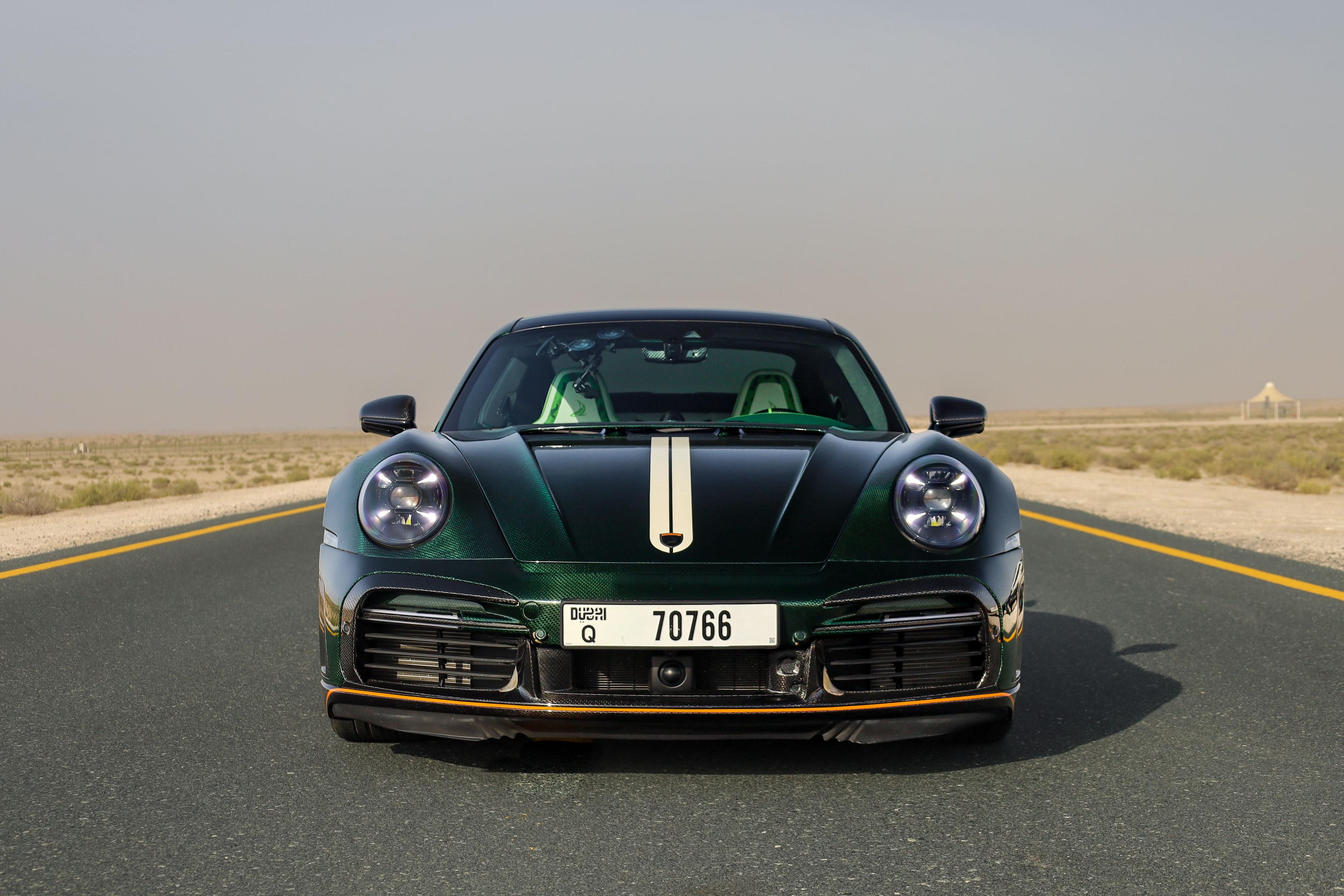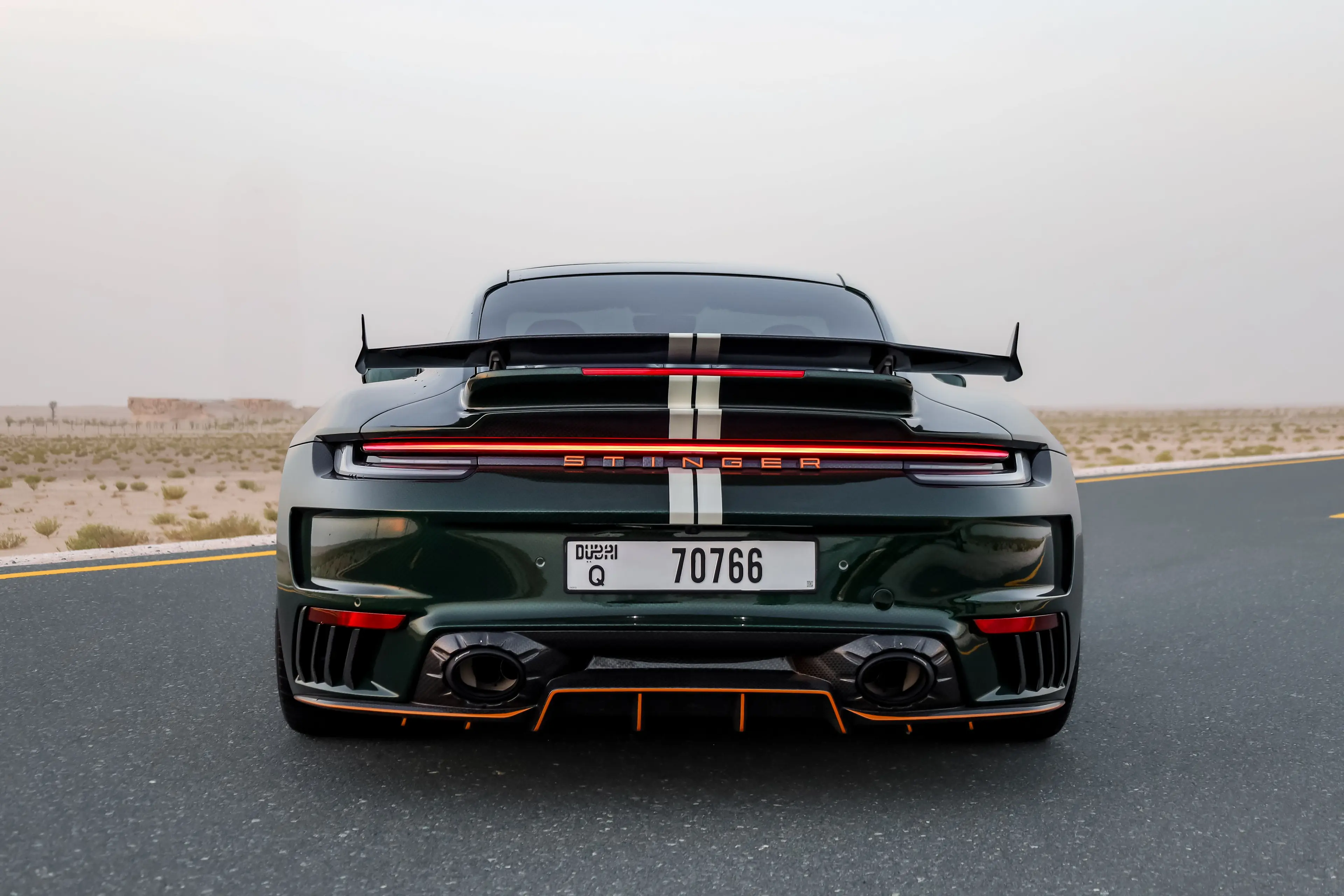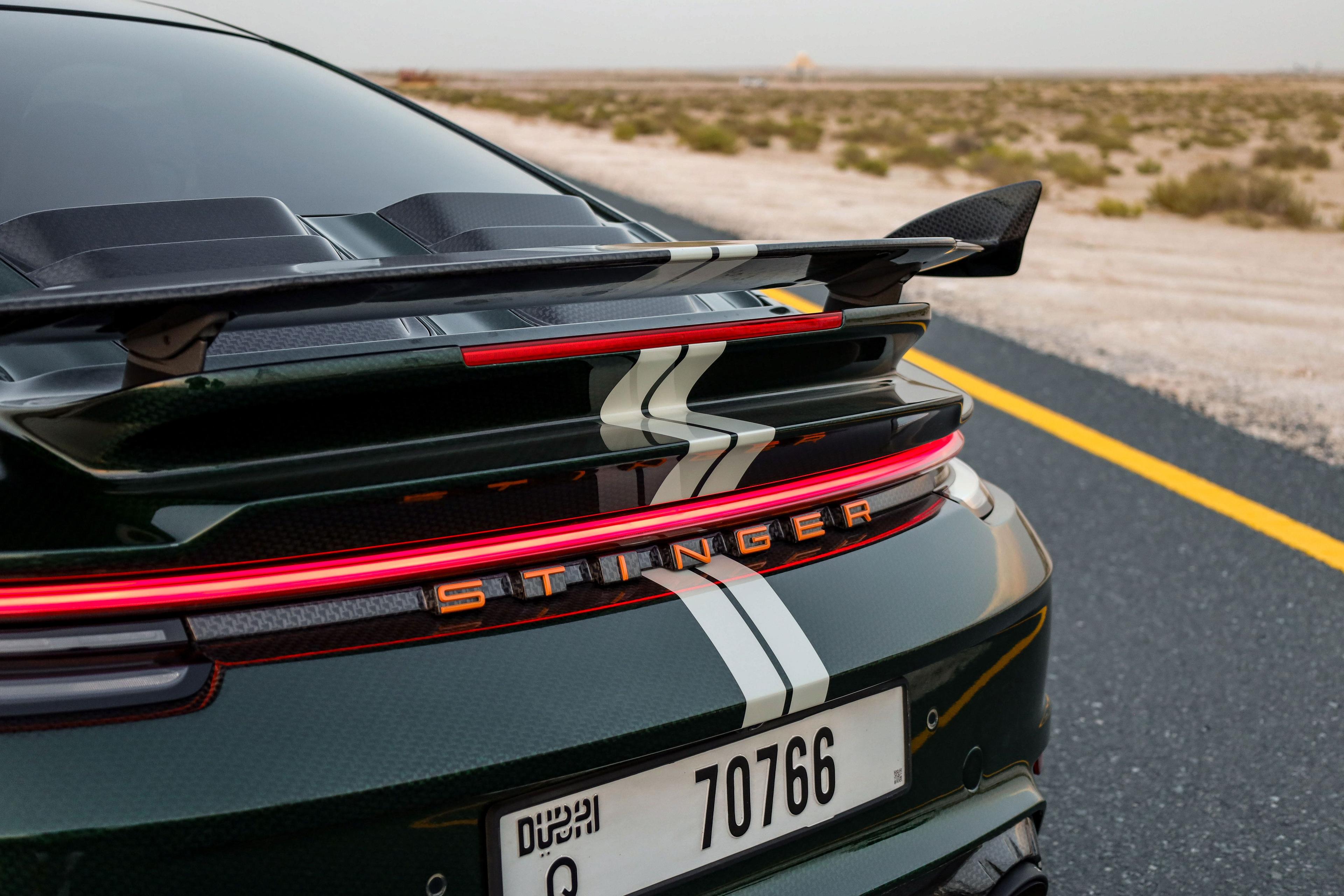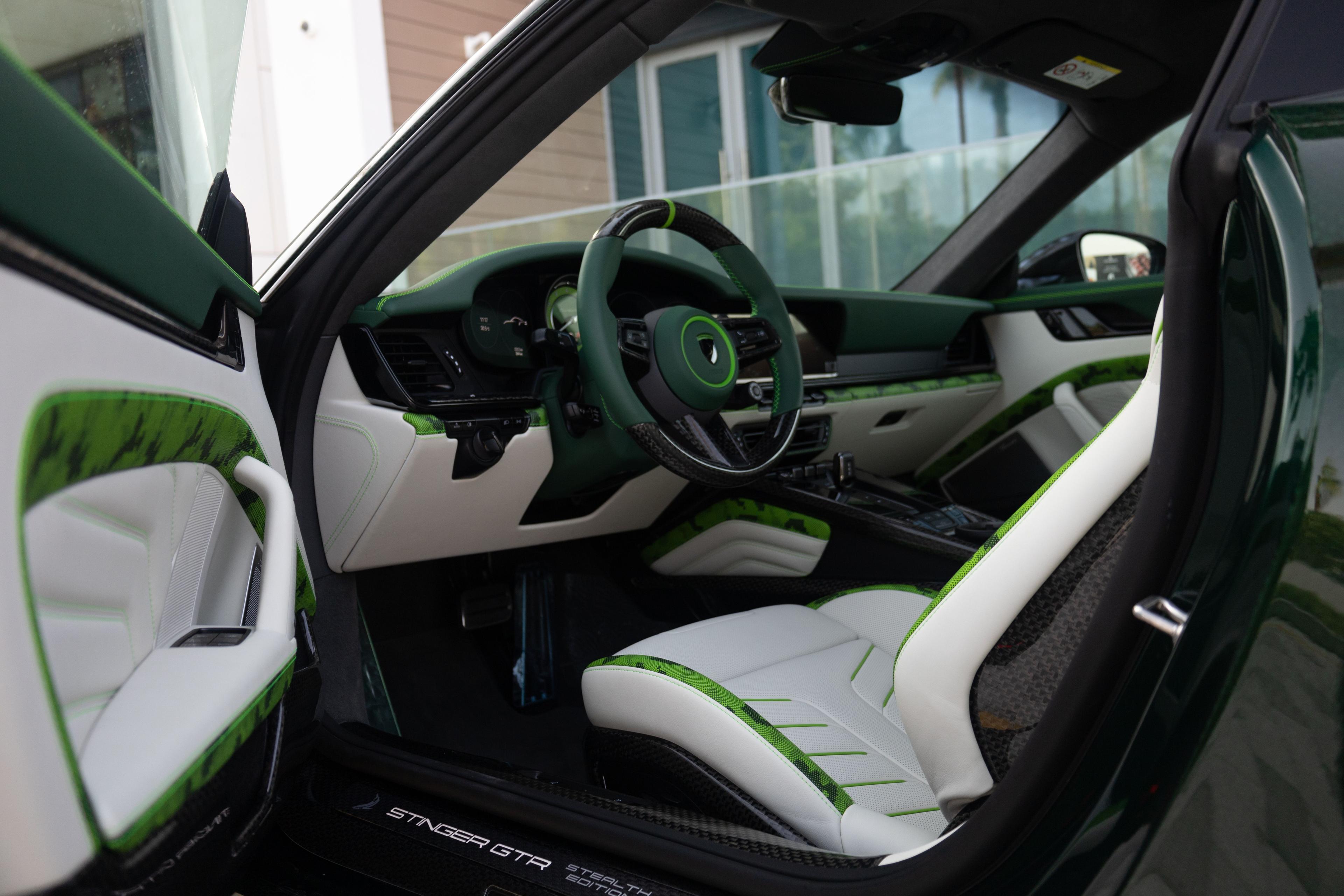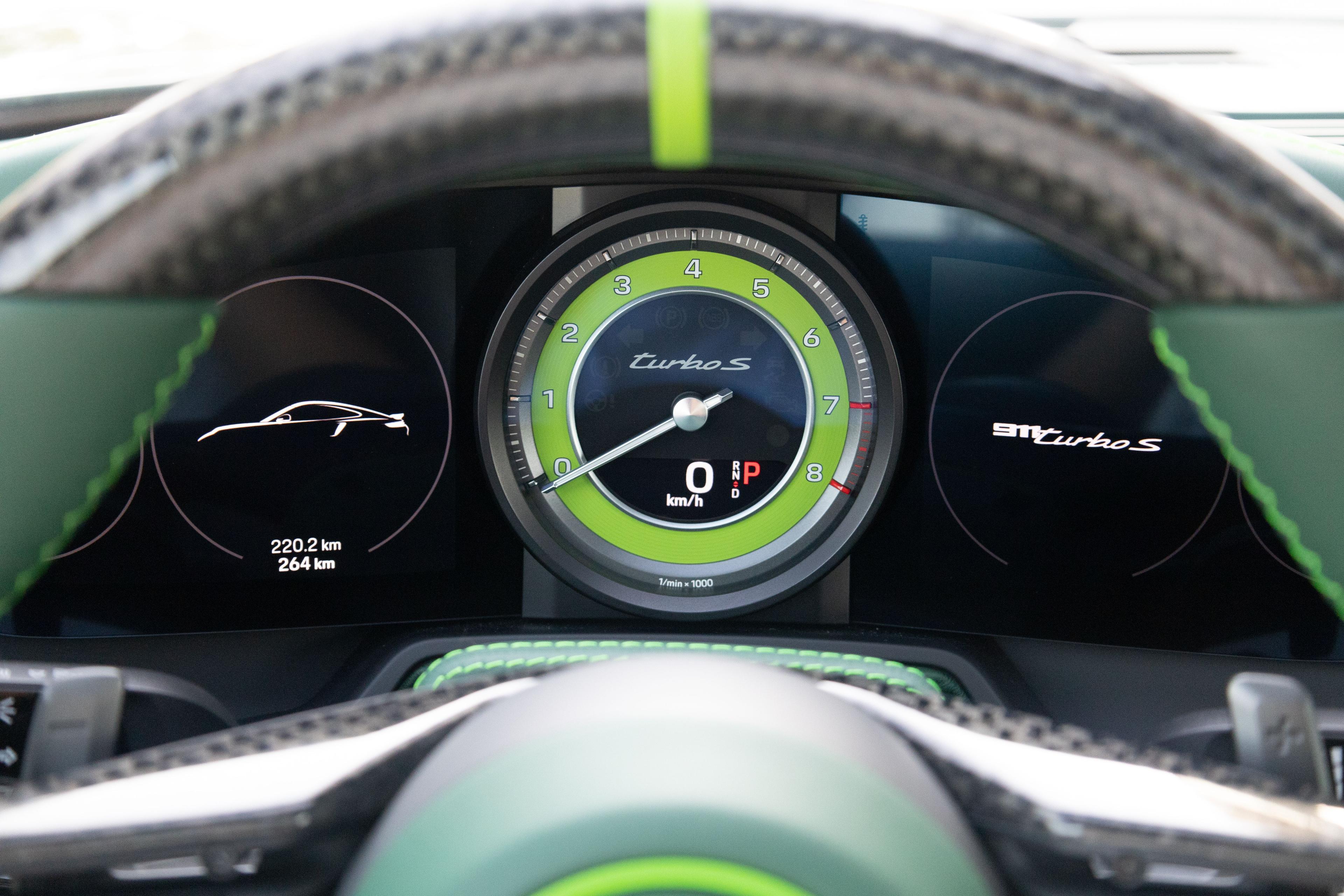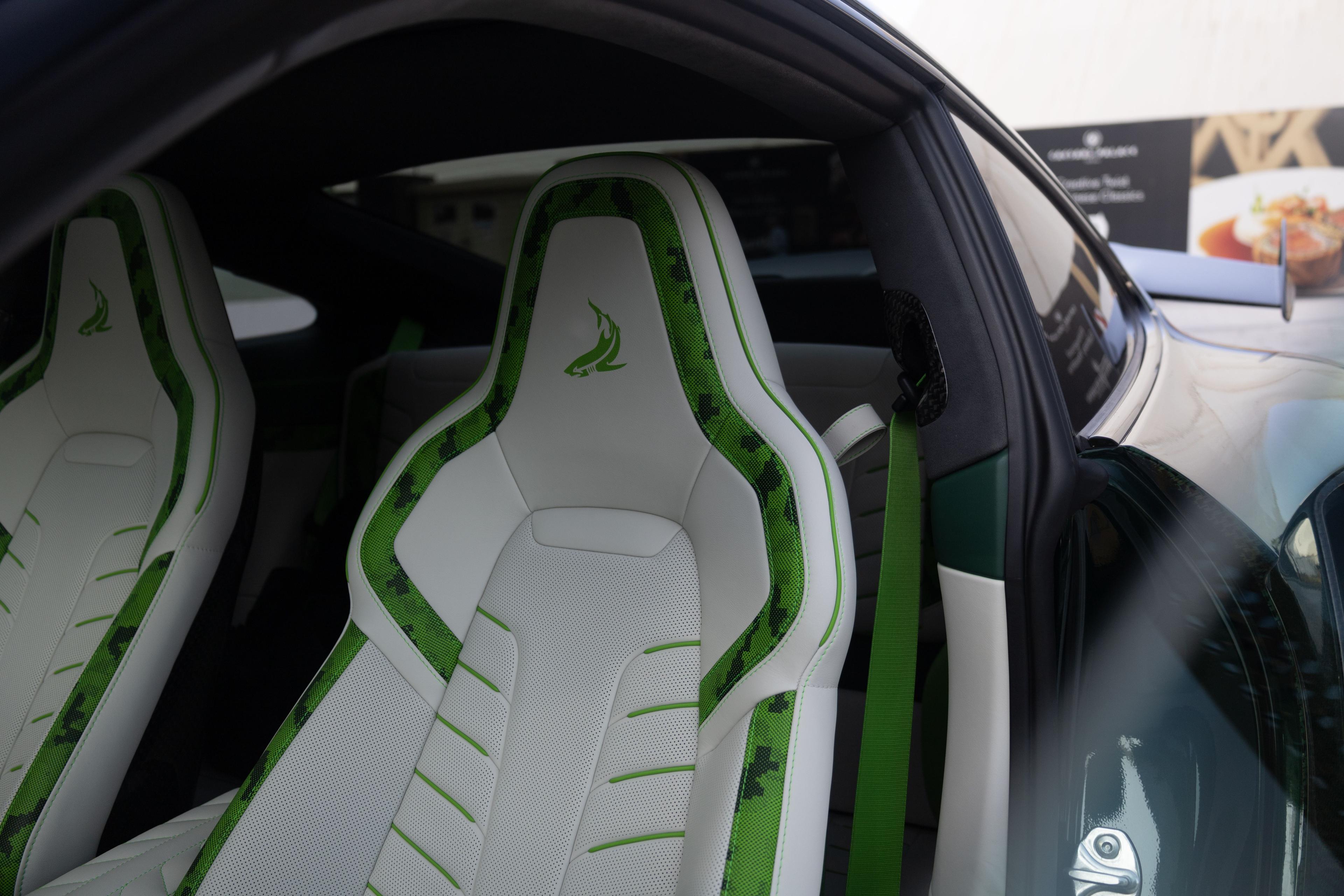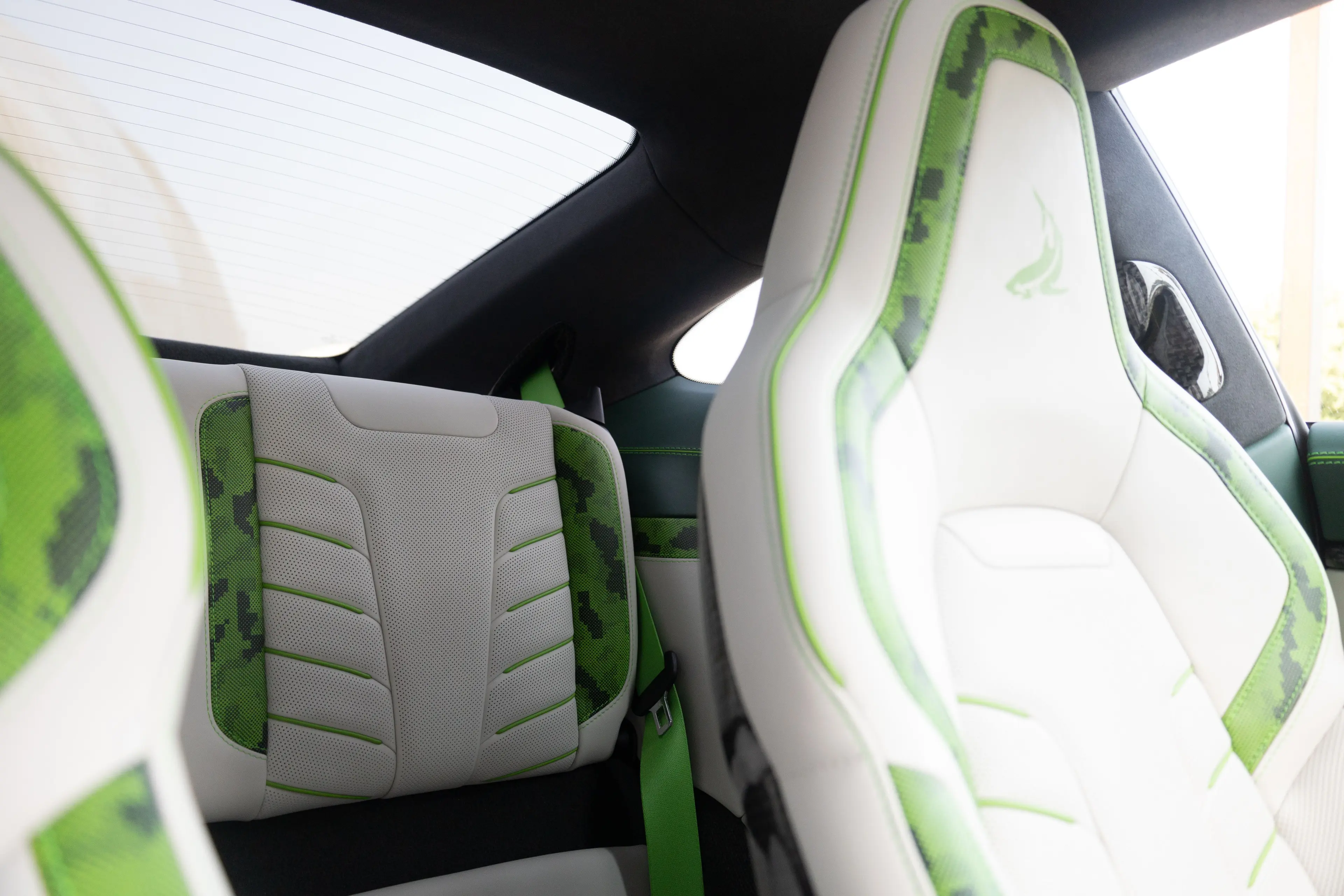 The exclusive and premium class of the 2021 Porsche 911 Stinger GTR 1/7 epitomizes prestige. The unique green color, modification of the Stinger GTR from TOPCAR, carbon fiber accents and aggressive ground effect emphasize the status of the owner. This is a car for those who appreciate quality and originality.
With 650 hp, a 3.7-liter V6 engine, acceleration of up to 100 km/h in just 2.8 seconds and a top speed of 330 km/h, this Porsche 911 Stinger GTR is a true work of automotive art. It is a rear-wheel drive car with automated transmission.
The engine type is a horizontal-opposed 6-cylinder, with direct fuel injection and electric power steering. Sports suspension and ventilated disc brakes ensure maximum safety and comfort while driving.
Renting this premium car is an excellent pick for visiting exotic places or important business meetings in the Emirates,creating unforgettable impressions. All the necessary rental conditions can be clarified by contacting or going through our website. We are always open for you and ready to offer high-class services and support at every stage.
Why choose us
We will help you to choose what you need
FREE CAR DELIVERY
We will deliver the car directly to your location in Dubai
EXPERIENCE DRIVER
Don't have a driver? Don't worry, we have many experienced drivers for you.
TECHNICAL SUPPORT
Have a question? Contact support when you have problem.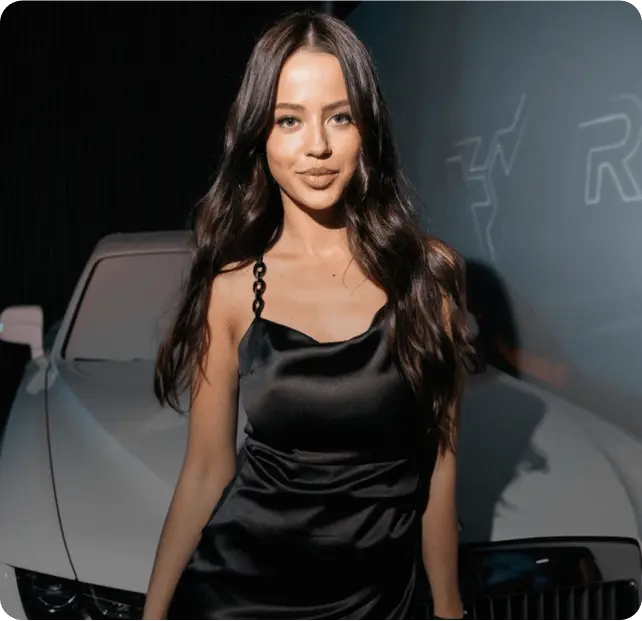 We will help you to choose what you need